Thursday, September 12th
Benton Convention Center
301 West 5th Street, Downtown Winston-Salem, NC 27101
* Cherry Marshall Parking Deck located 402 N. Cherry Street
Doors & auction open at 5:30 pm – Dinner is served at 6:30 pm
**Early Bird Special: Save $50 on your Table Host ticket when you use code EarlyBird at check out. Discount good only on table host level and must register by August 13**
New this year: Silent Auction
You don't want to miss this exciting addition to our benefit dinner.
Browse the auction tables and place your bids in the hour leading up to dinner and through the dinner hour.
Check back here often to view some of the things we will have available.
Some of the items up for auction:
2   $1000 photo package from Oh Goodness Fine Portraits
3 night beach house stay
2 tickets to the Duke vs. Wake Forest football game on Nov. 23
Guest Speaker: Mike Slater of  The Mike Slater Show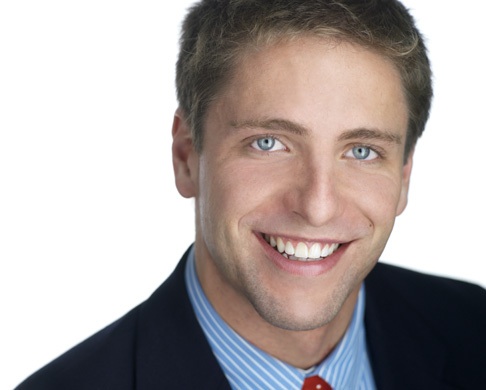 Mike Slater is a 33-year-old graduate of Yale University where he majored in history.
His passion is to speak for the Pro-Life movement at Pregnancy Resource Center events. Mike loves seeing men engage in the pro-life movement. Mike also speaks at churches about the importance of properly defined masculinity, and the role they are called to play in the pro-life movement.
He is the host of "The Mike Slater Show" each weekday on KFMB in San Diego. On his radio show, Mike speaks to the Conservative heart by focusing on the five values that most inspire a virtuous life: curiosity, gratitude, hope, zest, and love. Where other talk hosts may use anger, frustration, and hopelessness to talk about current events, Slater tells stories that connect to eternal principles and conservative values.
Mike is the author of How To Change Someone's Mind and the children's book Imagine Jack and the History Kids.
You may have heard Mike when he filled in for Glenn Beck's TV and Radio Show. Mike is a frequent guest on Fox News and Fox Business and guest hosted for the Dr. Drew Show on CNN Headline News. Slater was named Top 5 "Young Guns" of Talk Radio by TALKERS Magazine. Slater recently conducted a 90-minute interview with Donald Trump in his Trump Tower boardroom.
To learn more about Mike, visit his website at http://slaterradio.com/